Description
Weißwasser – Kromlau / – Krauschwitz – Bad Muskau
On narrow gauge railway track from park to park ...
Count Arnim had initially founded the forest railway as a horse railway. From 1896, it expanded greatly to a wide network of trains running on 600 mm gauge tracks between Weisswasser and Muskau. Over many years, steam locomotives were hauling freight trains to paper mills, coal mines, glass factories and saw mills. After the railway was not needed any more, it was rebuilt and opened for tourist traffic. It now connects the town of Weißwasser, the quaint Kromlau park and Bad Muskau with its famous Fürst-Pückler-Park. At the weekends from May to the beginning of October, passenger trains run from Weißwasser to Bad Muskau (seven kilometres away) or through a unique forest and park landscape to Kromlau. A steam locomotive is employed at every first weekend of the month.

So enjoy these unique impressions during a train ride on our forest railway. Also hikers and cyclists will find numerous paths in the area around the railway and the enchanting parks. In the last years, a museum train station was established and opened in Weißwasser, displaying a varied selection of vehicles and factual witnesses dating from the interesting past of the railway. The new visitor centre of the Forest Railway and the Tourism Region of the Muskauer Faltenbogen is located in Weißwasser, directly at Teichstraße station, the starting station of the railway.

Route
Muskau Forest Railway Railway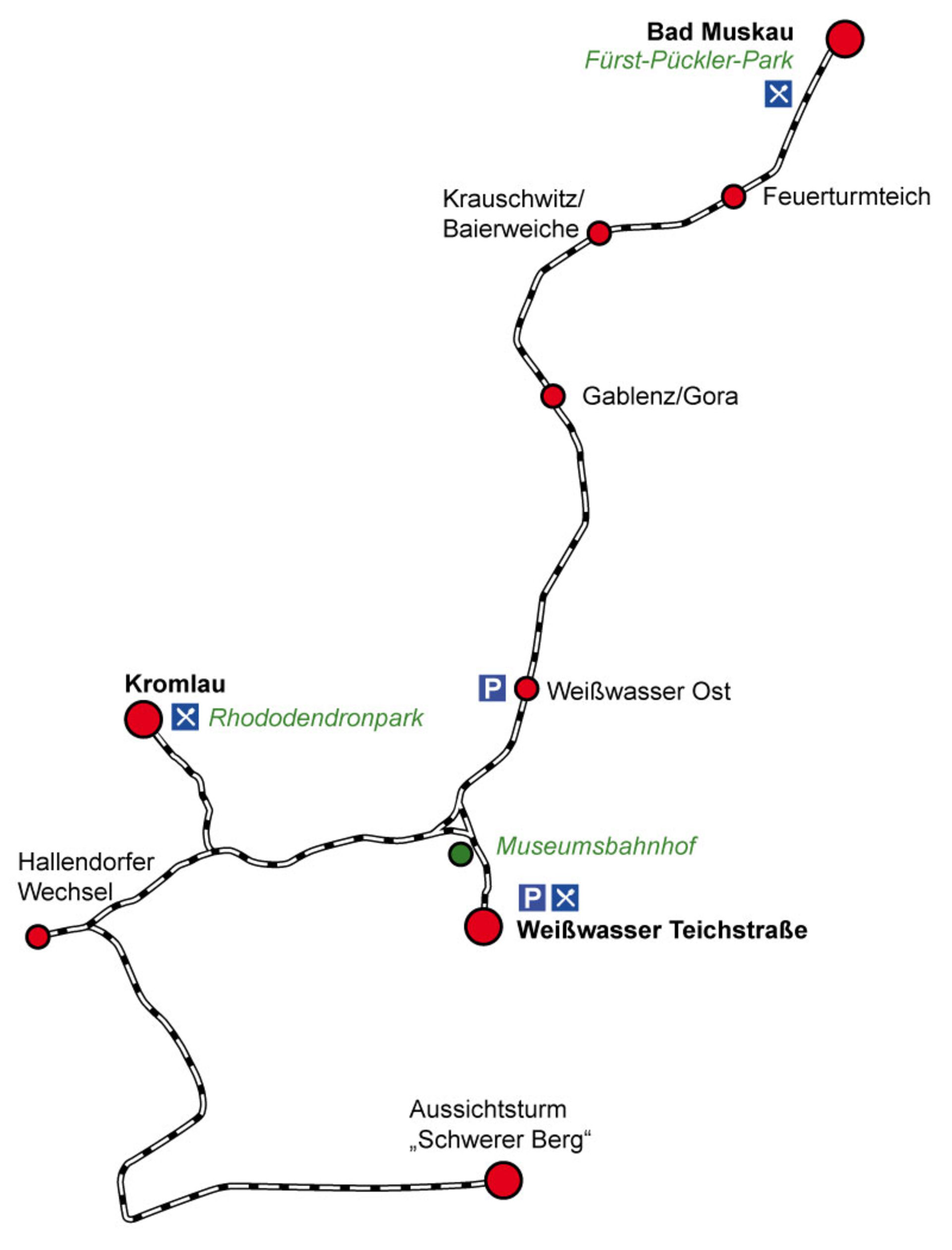 Reiseangebote:
Tagesangebote (Termin frei wählbar)