Description
Bertsdorf / Oybin
Exploring the history of narrow gauge railway …
Our Interest group is involved in many activities to support the Zittau narrow gauge railway association. At the goods shed of Oybin station, we also run a railway museum, with unique factual witnesses from the past of the Zittau narrow gauge railway company on display. The tasks of our interest group, furthermore, include the preservation of historic vehicles, issuing of publications , restoration of Bertsdorf station (as our office) or taking care of tour groups.

Route
Bahnhof Bertsdorf / Bahnhof Kurort Oybin
Lage
Die Zittauer Schmalspurbahn befindet sich im östlichsten Zipfel Deutschlands in unmittelbarer Nähe zum Dreiländereck Polen-Tschechien-Deutschland.
Anfahrt mit Bus & Bahn
Zu erreichen ist die Bahnlinie bequem mit dem Zug von Dresden oder Görlitz, im Bahnhof Zittau besteht jeweils Anschluss zu den Schmalspurzügen. Fahrt mit der Zittauer Schmalspurbahn nach Bertsdorf bzw. Kurort Oybin.
Anfahrt mit dem Auto
Zur Anreise mit dem Pkw über die Autobahn A4 bis zur Ausfahrt Weißenberg, Beschilderung Richtung Löbau folgen und auf der B178 bis kurz vor Zittau. Der Beschilderung Zittauer Gebirge folgen.
Museumsstandorte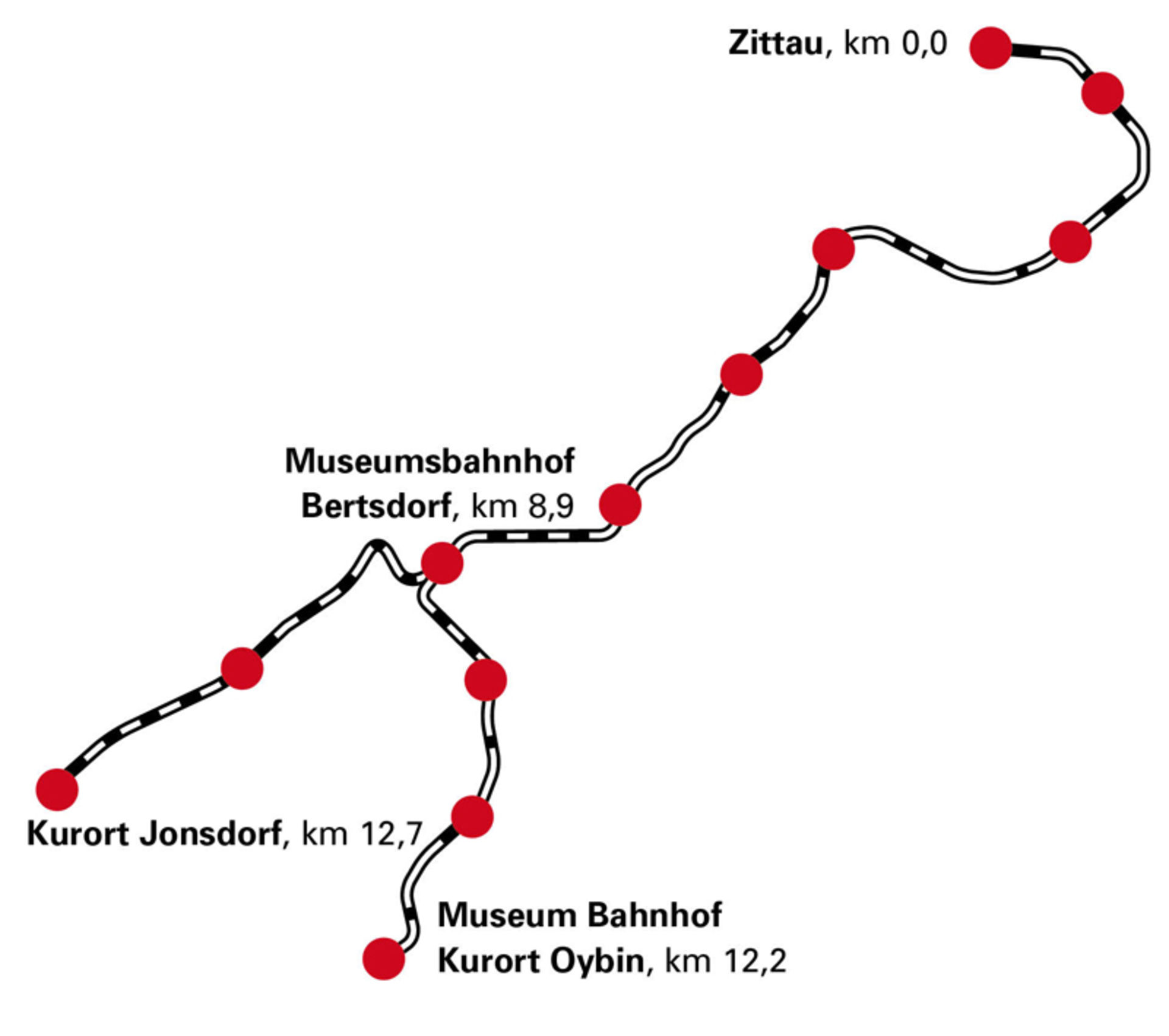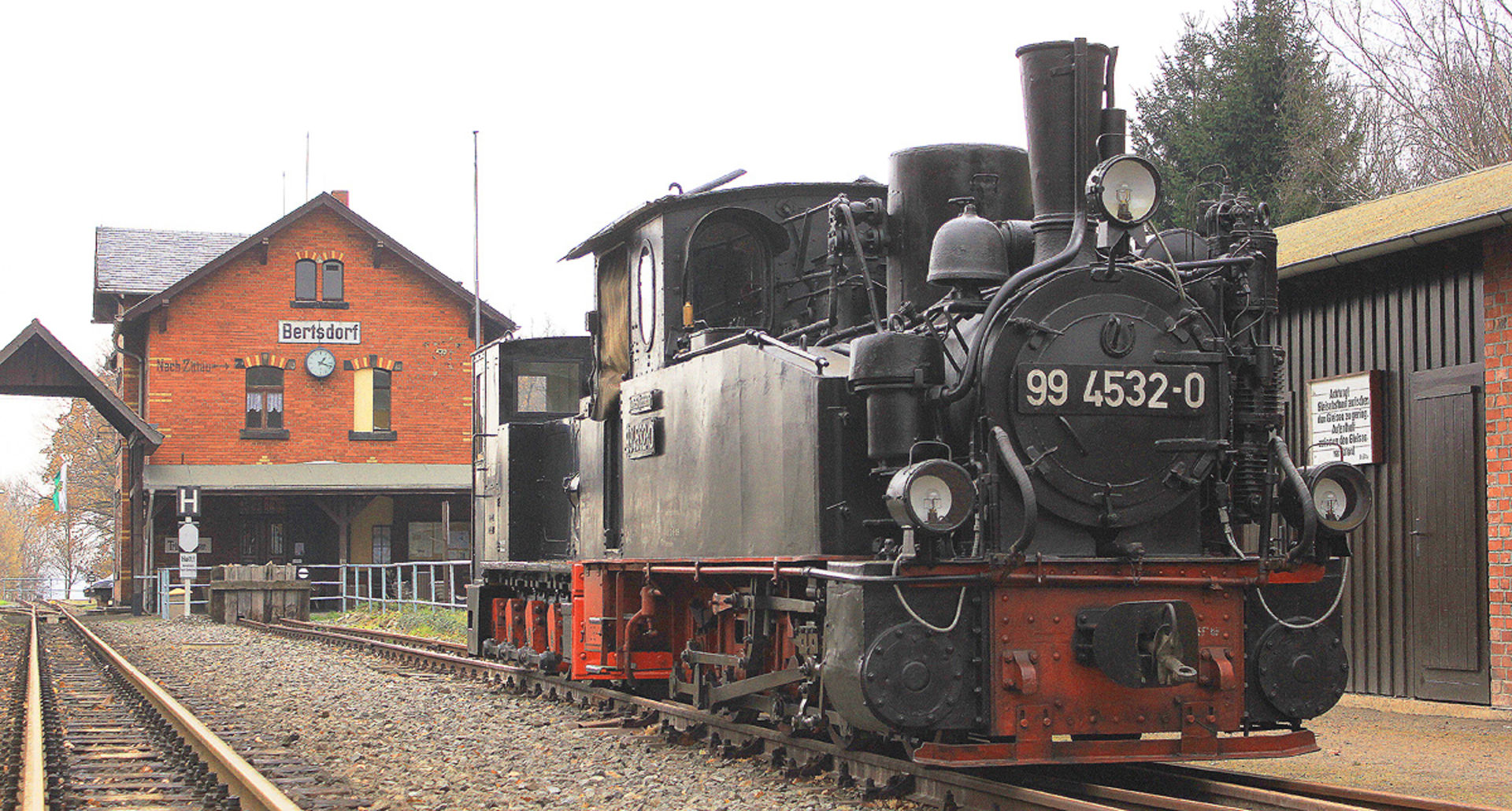 Öffnungszeiten Museum Bahnhof Oybin: :
offener Bahnhof Bertsdorf
| | |
| --- | --- |
| 20. April 2019 | 10.00 - 17.00 Uhr |
| 08. Juni 2019 | 10.00 - 17.00 Uhr |
| 14. Juli 2019 | 10.00 - 17.00 Uhr |
| 02.-04. August 19 | 10.00 - 17.00 Uhr |
| 08. September 19 | 10.00 - 17.00 Uhr |
| 30. Oktober 2019 | 10.00 - 17.00 Uhr |
Museum Oybin Sommerhalbjahr
1.Mai bis 31.Oktober 2019
13.00 - 16.00 Uhr
Winterhalbjahr
nach Verienbarung (Tel. 035844 70446)