Description
Oederan
Experience the local spirit! ...
The oldest miniature park in the world shows Ore Mountain landscape scenes caringly crafted with careful attention to detail.
You will see typical houses of the Ore Mountains in front of a miniature panorama of delicate castles, imposing palaces, small churches and even figurines that move. At the "Klein-Erzgebirge" miniature park, you can go on a unique journey, exploring a region steeped in tradition and culture. Depicted are remarkable buildings, the work of miners and old craftsmanship as well as railways and bridges. The scenery comes alive with figurines washing their clothes, cutting wood, painting a fence or kids rollicking about on a playground.

Opening hours:
8 March to 2 November 2014 open daily from 10 am to 6 pm
June to August daily from 9 am to 6 pm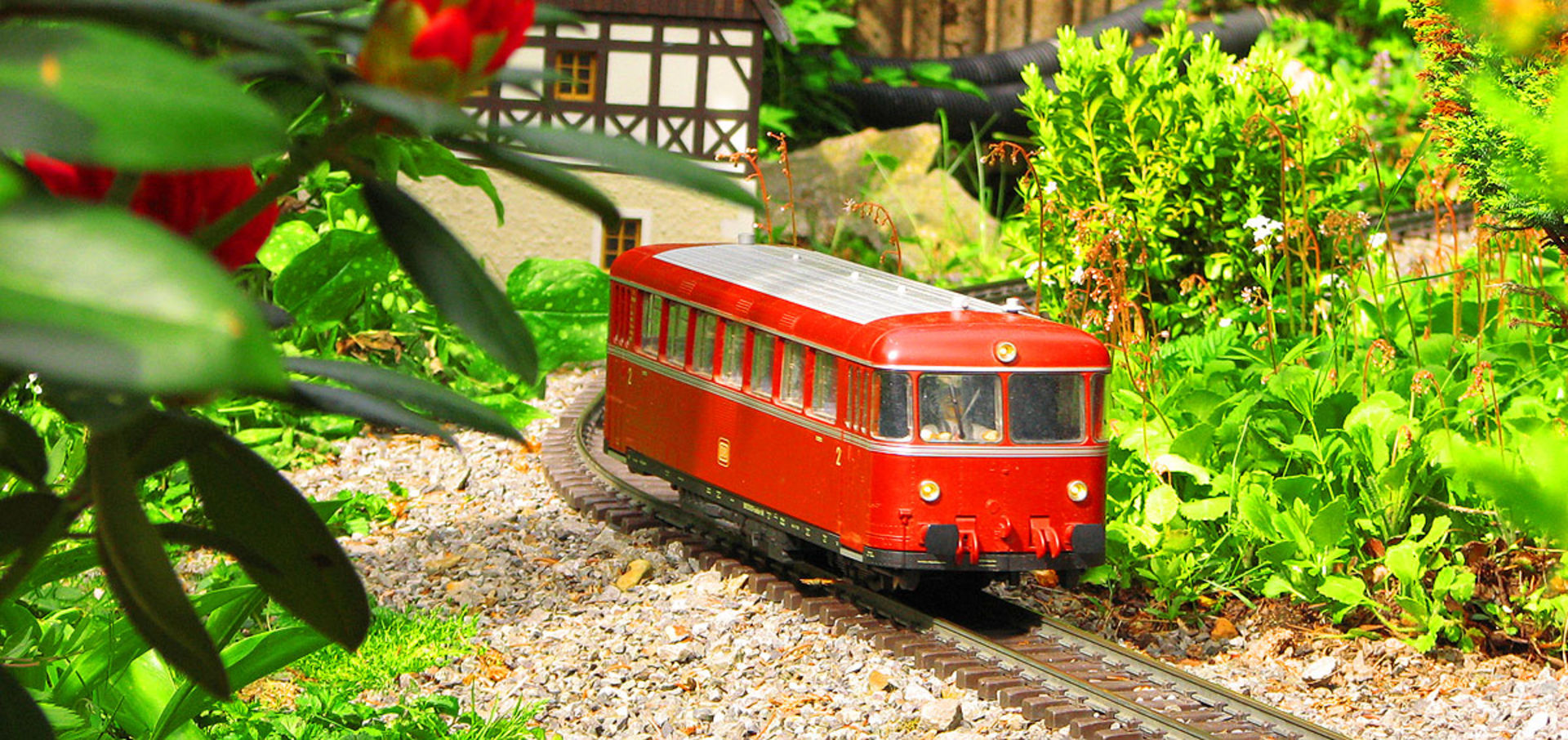 Route
Standort Klein Erzgebirge
Lage
Die Schauanlage befindet sich in Oederan zwischen Flöha und Freiberg.
Anfahrt mit Bus & Bahn
Oederan liegt an der Bahnlinie Dresden - Chemnitz - Zwickau. Sie erreichen den Bahnhof Oederan mit den Zügen der RegionalExpress-Linie Dresden - Hof (- Nürnberg) oder mit den RegionalBahnen der Linie Dresden - Chemnitz - Zwickau. Vom Bahnhof folgen Sie der Post- und Gerichtsstraße bis an die Kreuzung Richard-Rentsch-Straße, wo rechts in nördlicher Richtung ein Fußweg abzweigt. Nach wenigen Meter erreichen Sie die Straße "Ehrenzug", an die sich Parkplatz und Eingangsbereich des "Klein-Erzgebirge" anschließen.
Anfahrt mit dem Auto
Der Park ist von der A4 über die Abfahrten Frankenberg über die B180 und die B 173 erreichbar. Von der Abfahrt Hainichen fahren Sie über die B101 und die B 173 bis Oederan. Die Parkplatzzufahrt ist über die Gerichtsstraße möglich.

admission Prices:
Auszug aus der Tariftabelle.
Erwachsene
10,00 €
Feierabendticket Erwachsene (ab 16 Uhr)
8,00 €
Senioren
9,00 €
Ermäßigte (mit Ausweis), Schwerbehinderte Erwachsene, Zivildienst- leistende, Sozialhilfe- empfänger, Studenten, Schüler über 15 Jahre
8,00 €
Kinder (4-14 Jahre)
7,00 €
Schwerbehinderte Kinder (4-14 Jahre)
3,50 €
Geburtstagskinder (mit Nachweis)
frei
Familienkarte
2 Erwachsene und bis zu 3 Kinder, 4-14 Jahre
26,00 €
Singleticket (1 Erwachsener und 1 Kind, 4-14 Jahre)
15,00 €
Karteninhaber (Erzgebirgscard auch vor Ort erhältlich, mehr …)
frei
Erzgebirgscard
Karteninhaber (Erzgebirgs-
card auch vor Ort erhältlich
frei
Führungen
| | |
| --- | --- |
| für Gruppen bis zu 20 Personen, nach Voranmeldung | 25,00 € |