Description
Bahnhof Oberrittersgrün
Experience Saxon narrow gauge railway history ...
In 1971, when the Grünstädtel-Oberrittersgrün narrow gauge railway line withdrew all passenger services, railway enthusiasts from Rittersgrün started the first collection of narrow gauge vehicles in the GDR. So, several especially valuable rail cars were conveyed to Rittersgrün to be reconstructed there. The unmodernised IV K 99 579 steam engine, which is on display in the engine shed, is the pride of the museum. After 1990, the work group of the German Metalworkers' Union (DMV) became a registered association. This association also operates the Park Railway in Rittersgrün, a 600-mm (23.62-inch) Feldbahn (narrow gauge railway).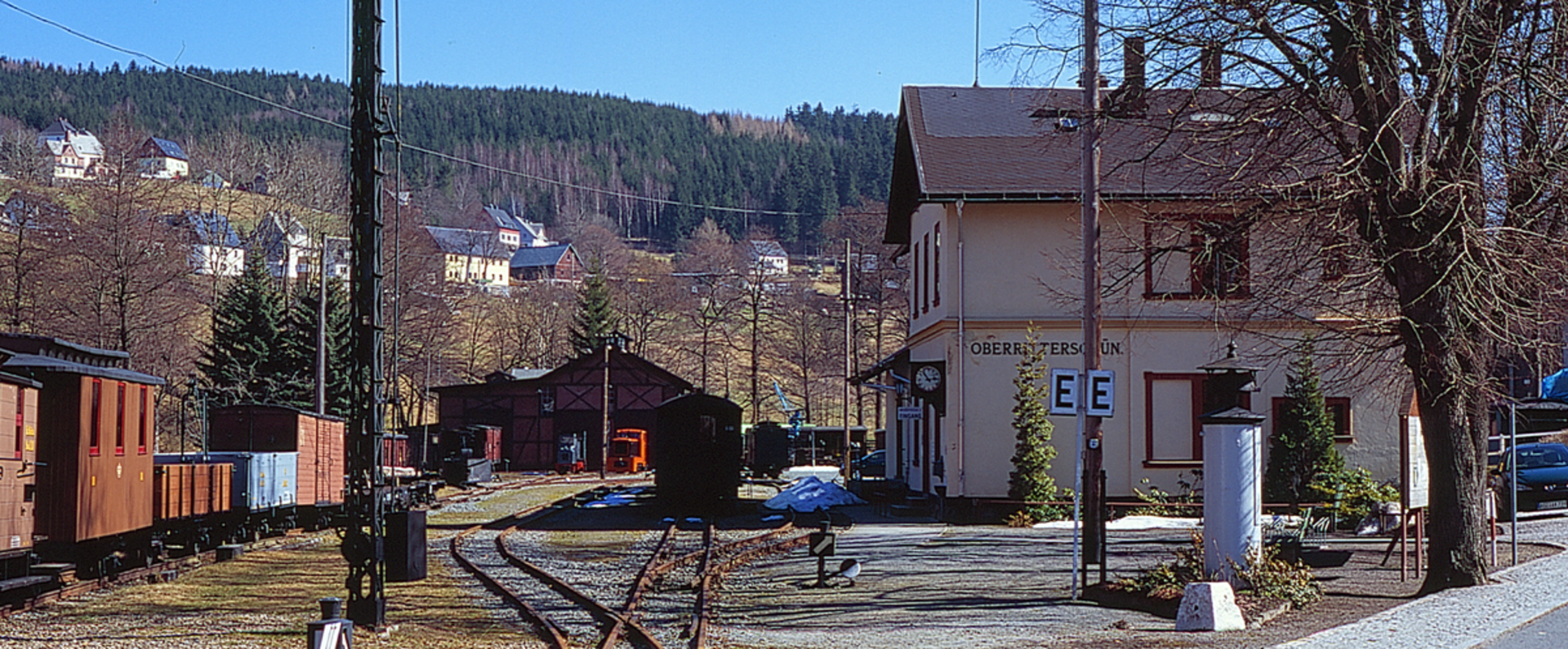 Route
Location of the museum
Location
The Saxon Narrow Gauge Railway Museum Rittersgrün is located in the upper Ore Mountains south of Schwarzenberg in the Pöhlwassertal between Grünstädtel and the Fichtelberg.
Arriving by car
The museum can be reached by car via the B 101 from Grünstädtel along the S 271.