Description
Bahnbetriebswerk Schwarzenberg
A railway museum with jewels ...
Founded in 1990, the Saxon Railway Friends Society (VSE) has turned the engine shed ruin in the former Schwarzenberg railway yard into one of Saxony's nicest railway museums over the past two decades. A vehicle collection representative of the region is on display in what is now the railway museum in Schwarzenberg. The Saxon Railway Friends Society, furthermore, operates a special steam train as well as the trains of the historical Erzgebirgische Aussichtsbahn railway running from Schwarzenberg to Annaberg-Buchholz.
Impressions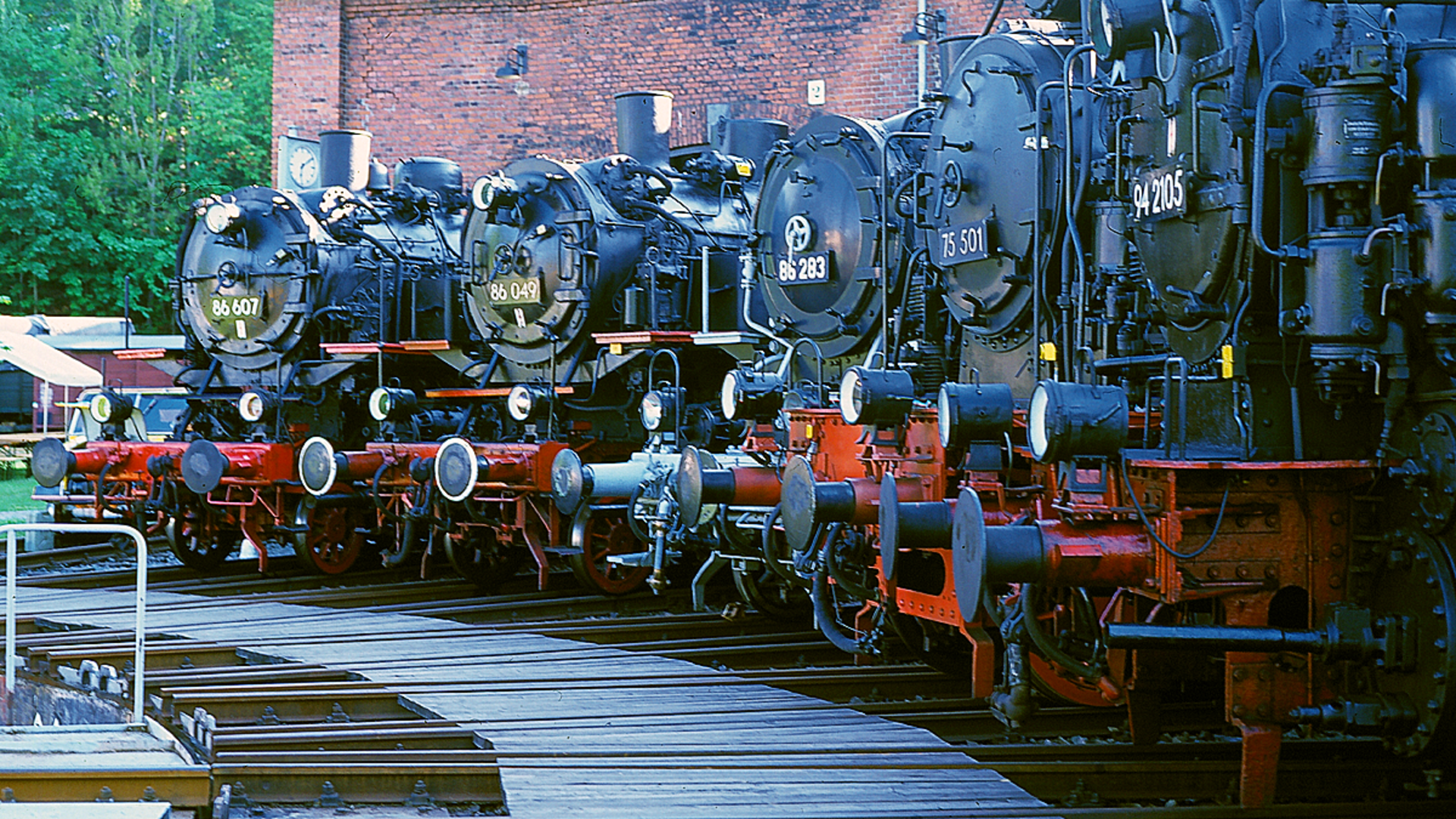 Route
Standort Eisenbahnmuseum Schwarzenberg
Das Eisenbahnmuseum befindet sich im Erzgebirge am westlichen Stadtrand der Bergstadt Schwarzenberg.
Anfahrt mit Bus & Bahn
Das Museum ist mit der Erzgebirgsbahn erreichbar. Diese bedient mit Ihren modernen Triebwagen die Strecke Zwickau – Aue – Schwarzenberg – Johanngeorgenstadt im Stundentakt. Vom Bahnhof bis zum Museum müssen Besucher einen ca. 20minütigen Fußmarsch durch Schwarzenberg einplanen. Zu besonderen Veranstaltungen wird teilweise ein Pendelzug zwischen Bahnhof und Museum eingesetzt.
Anfahrt mit dem Auto
Zur Anreise nutzen Sie die Abfahrt Aue der A 72. Über die S 255 erreichen Sie Aue, von wo Sie über die B 101 direkt bis Schwarzenberg gelangen. Kurz nach dem Ortseingang zweigt die Schneeberger Straße in das Gewerbegebiet ab. Diese führt Sie direkt bis zum Museum.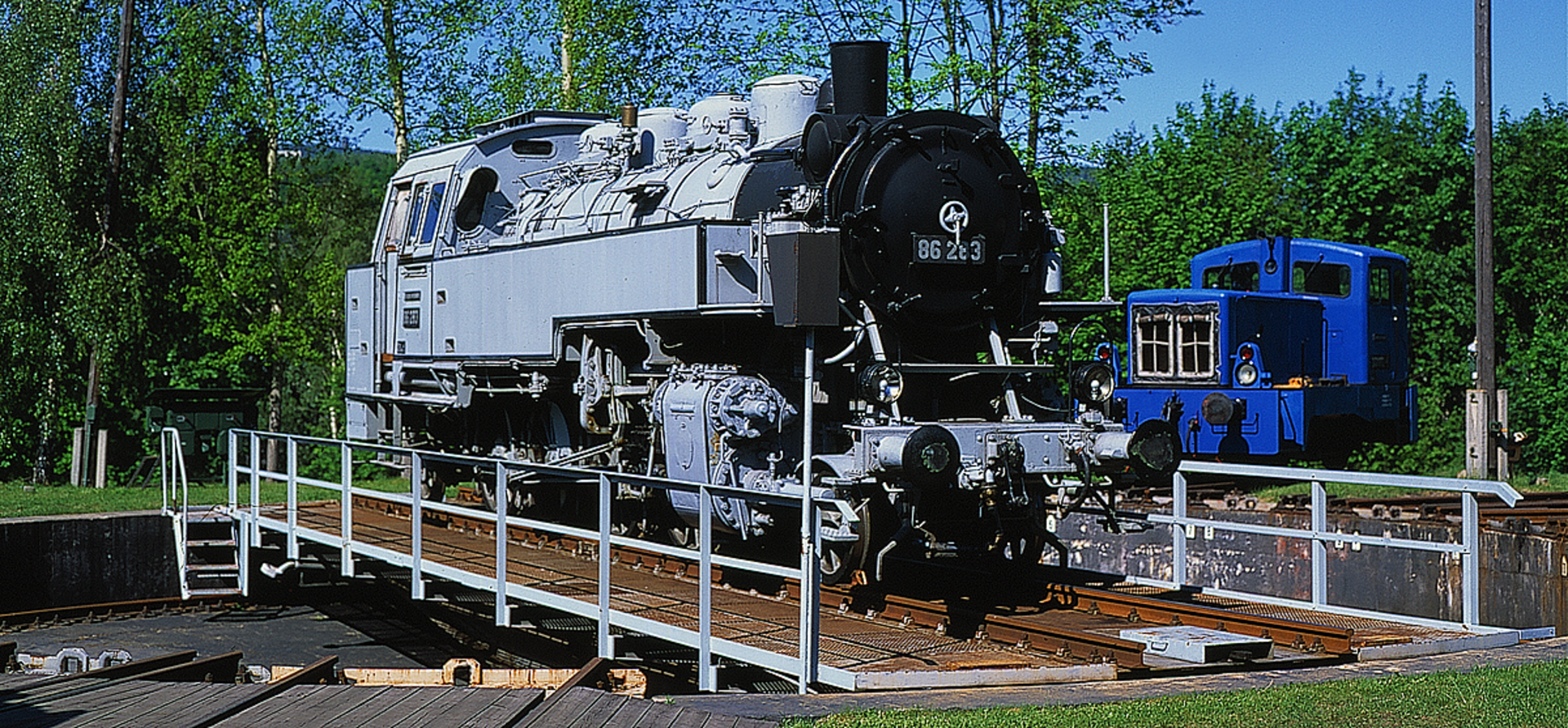 Fahrzeuge
Fahrzeuge Eisenbahnmuseum Schwarzenberg
Der Verein pflegt verschiedene historische Fahrzeuge. Dazu gehören unter anderem sieben Dampflokomotiven unterschiedlicher Baureihen. Die nachfolgende Aufstellung soll einen kurzen Überblick über die vom Verein betreuten Fahrzeuge verschaffen.
Dampflokomotiven
50 3616-5 (Güterzugdampflokomotive, Baujahr 1940 / Reko 1960)
52 8183-7 (Güterzugdampflokomotive, Baujahr 1943 / Reko 1967)
58 3049-2 (Güterzugdampflokomotive, Baujahr 1920/1961)
75 501 (Personenzugtenderlokomotive, Baujahr 1915, Leihgabe)
86 1049-2 (Güterzugtenderlokomotive, Baujahr 1932)
94 2105-8 (Güterzugtenderlokomotive, Baujahr 1923, Leihgabe)
FL B (Dampfspeicherlokomotive, Baujahr 1956)
Diesellokomotiven
106 992-1 (Diesel-Rangierlokomotive Typ V60D, Baujahr 1979)
112 516-0 (Diesellokomotive Typ V100, Baujahr 1973, Leihgabe)
118 776-4 (Diesellokomotive Typ V180, Baujahr 1969, Leihgabe)
Weiterhin gehören sieben Diesel-Kleinlokomotiven sowie mehrere der besonders beliebten Schienentrabis Typ GKR 1 zur Sammlung des Vereins.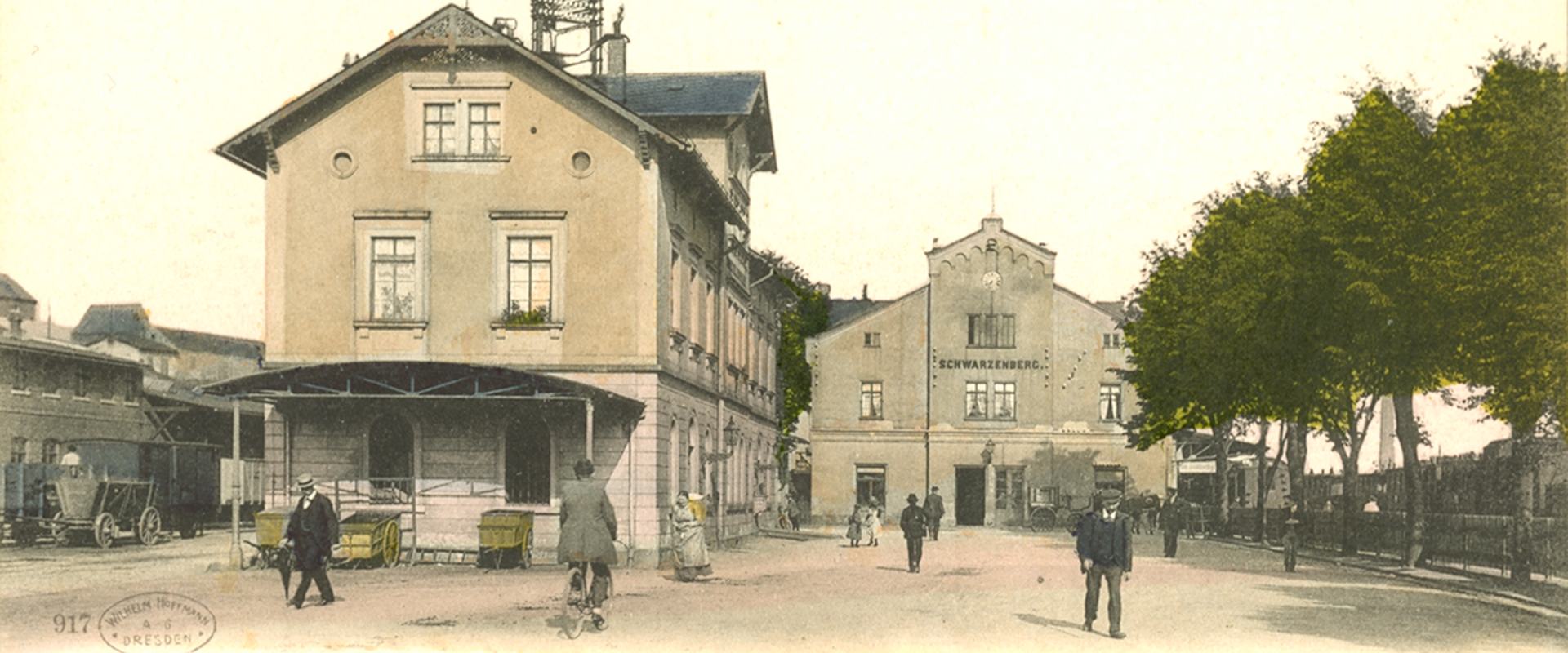 Schienentrabifahrten Muldental
Schienentrabifahrten Muldental
Rochlitz – Wechselburg – Göhren
Der Schienentrabi ist ein Inspektionsfahrzeug für Bahnmeistereien und Oberbaukontrolleure der ehemaligen Deutschen Reichsbahn und erhielt aufgrund der Antriebstechnik aus dem Trabant P50 seinen Namen. Die Muldentalbahn, die nicht mehr im regulären Verkehr bedient wird, ist bestens geeignet mit den besonderen und kleinen Eisenbahnfahrzeugen auf einem eigens dafür reaktivierten Teilstück an mehreren Wochenenden im Jahr sowie auf Bestellung Verkehr anzubieten. Höhepunkt der Fahrt ist dabei die Überquerung der Mulde unmittelbar am Rochlitzer Schloß.
Fahrtage 2019 auf verschiedenen Teilstrecken

| | |
| --- | --- |
| Rochlitz - Wechselburg - Göhren | 25.-26. April, 9.-10. Mai, 21.Mai, 06.-07. Juni, 27.-28.Juni, 18.-19. Juli, 01.-02. August, 15.-16.August, 29.-30. August, 12.-13.September |
| Amerika - Penig / Rochsburg | 4.-5. Juli |
| Rochlitz - Penig | 20.-21. Juni |
| Amerika - Lunzenau - Wechselburg | 31. Mai, 01.Juni, 22.-23. August |
Opening times:
Das Eisenbahnmuseum Schwarzenberg verlängert die Winterpause, die am 5. April hätte enden sollen, bis auf weiteres.
Die Öffnungszeiten 2020
finden Sie unter:
www.vse-eisenbahnmuseum-schwarzenberg.de