Description
Bahnbetriebswerk Schwarzenberg
A railway museum with jewels ...
Founded in 1990, the Saxon Railway Friends Society (VSE) has turned the engine shed ruin in the former Schwarzenberg railway yard into one of Saxony's nicest railway museums over the past two decades. A vehicle collection representative of the region is on display in what is now the railway museum in Schwarzenberg. The Saxon Railway Friends Society, furthermore, operates a special steam train as well as the trains of the historical Erzgebirgische Aussichtsbahn railway running from Schwarzenberg to Annaberg-Buchholz.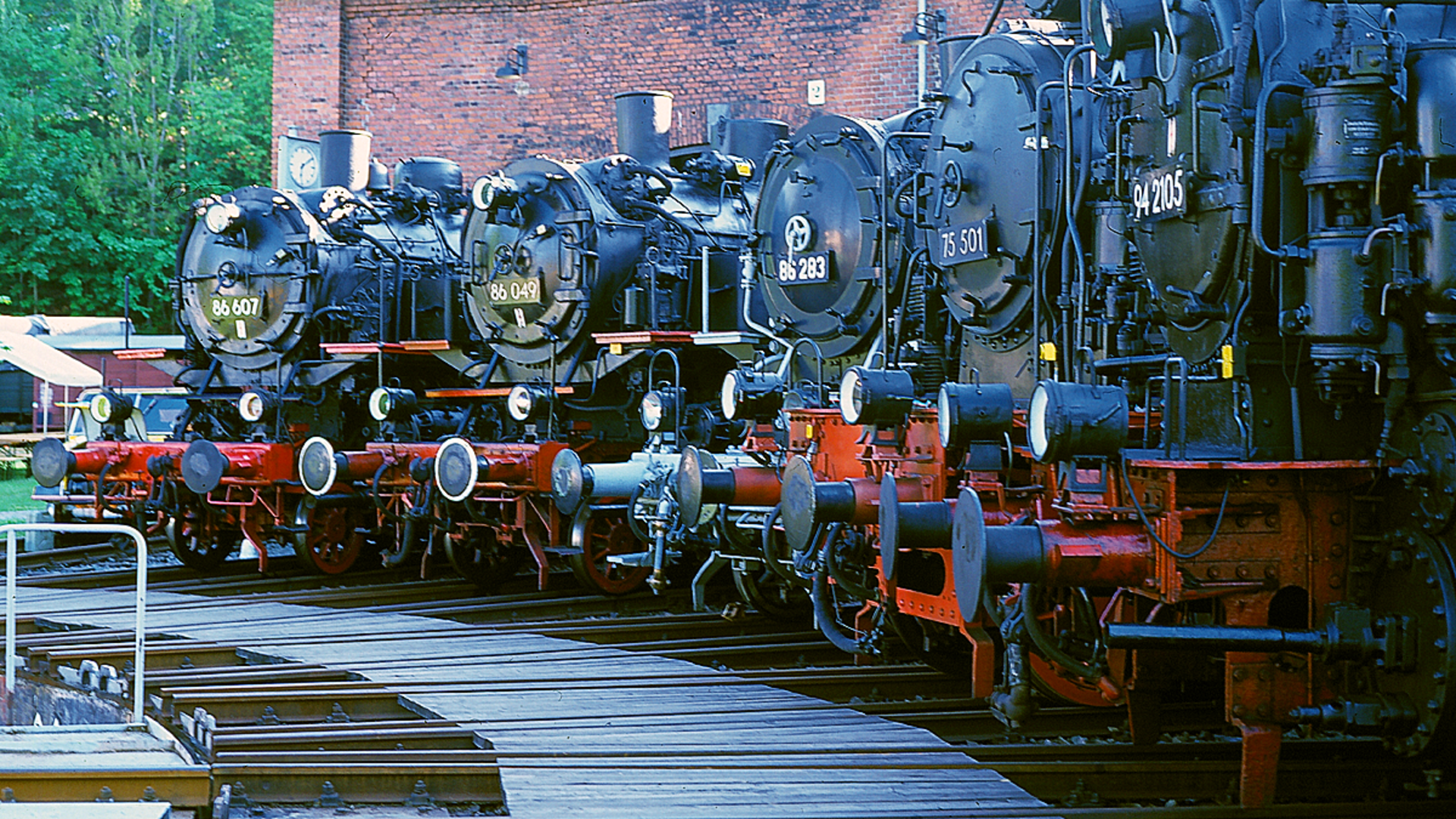 Route
Location of the Schwarzenberg Railway Museum
The railway museum is located in the Ore Mountains on the western outskirts of the mountain town of Schwarzenberg.
Getting there by bus & train
The museum can be reached by the Erzgebirgsbahn. Modern railcars run hourly on the Zwickau – Aue – Schwarzenberg – Johanngeorgenstadt route. From the train station it is a 20-minute walk to the museum. For special events, a train runs between the train station and the museum.
How to get there by car
To arrive, take the Aue exit of the A 72. Via the S 255 you reach Aue, from where you can reach Schwarzenberg directly via the B 101. Shortly after the entrance to the village, the Schneeberger Straße branches off into the industrial area. This will take you directly to the museum.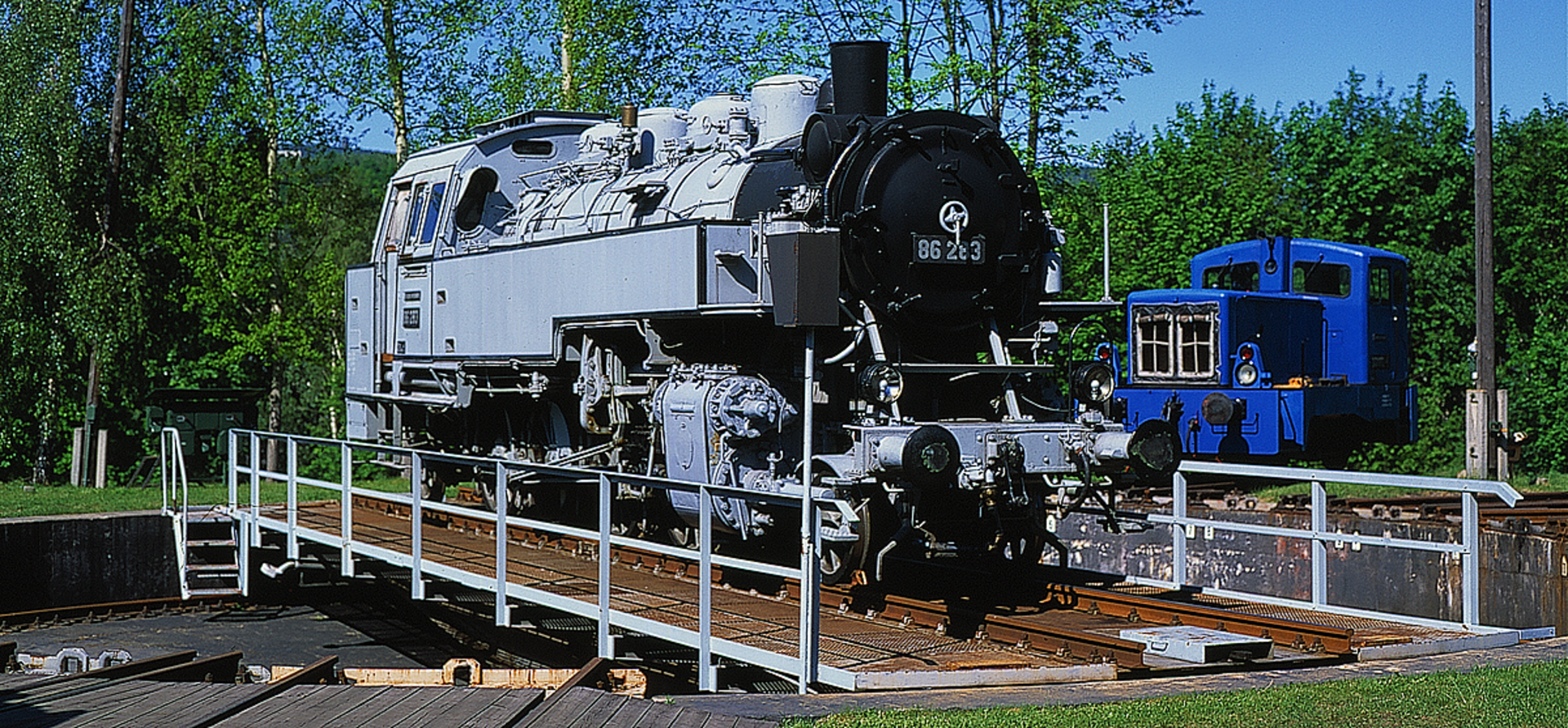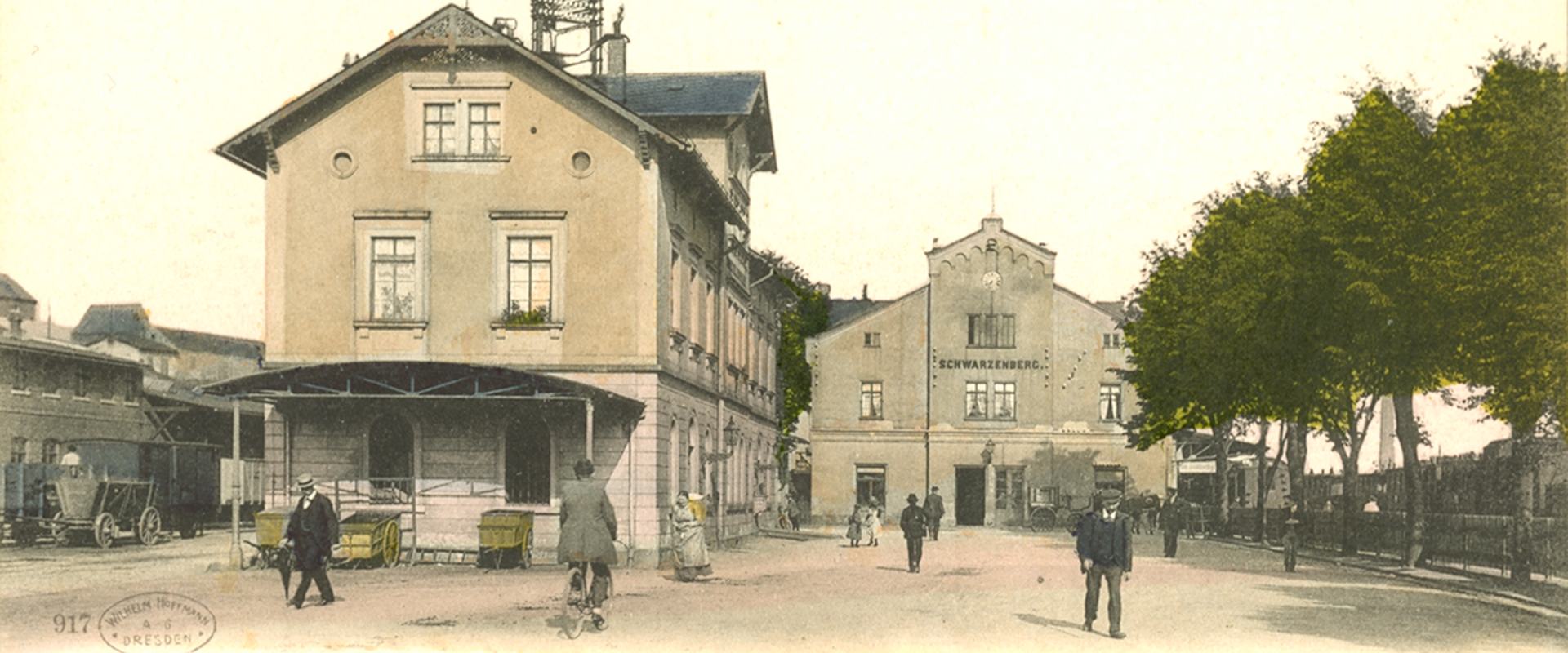 Rail trabi rides Muldental
Rail trail rides Muldental
Rochlitz – Wechselburg – Göhren
The rail trabi is an inspection vehicle and got its name from the Trabant P50 due to the propulsion technology. The Muldentalbahn is ideally suited for this vehicle. The highlight of the trip is the crossing of the mule directly at Rochlitzer Schloss.