Description
Kurort Rathen / Oberrathen
A great family fun attraction ...
Under the direction of Lothar Hanisch, the world's largest garden model railway layout has been designed and installed in Rathen, just opposite the Bastei rock formation. In order to create this fantastic model railway scenery including over 250 mostly authentic miniature houses and 300 meters (984 feet) of streams and rivers, it was necessary to move 1,500 tons of soil and over 50 tons of sandstone. Numerous Saxon models, including the Weißeritztalbahn railway, Altenberg bobsleigh, towns like Pirna and Bad Schandau, all train stations of the region, a replica of the Karl May Festival and Moritzburg Castle, are the uncrowned kings of the layout. As many as 32 model trains are running through the adorable landscape. The Eisenbahnwelten model railway complex is accessible for people with impairments and includes a Bed and Breakfast, offering nature lovers the most picturesque accommodation.
Route
Standort der Eisenbahnwelten im Kurort Rathen
Lage
Die Eisenbahnwelten liegen in der Nationalparkregion Sächsische Schweiz im Kurort Rathen (Ortsteil Oberrathen/Bahnhofseite) unweit des Fähranlegers, rund 40 km südöstlich von Dresden. Zum Schutz der sensiblen Natur in der Nationalparkregion und aufgrund der optimalen Bahnanbindung empfehlen wir für Ihren Besuch die Anreise mit der S-Bahn. Die benachbarte historische Gierseilfähre, einzig angetrieben durch die Strömung des Flusses, bringt Sie von morgens bis nachts auf die andere Elbseite - und auch wieder zurück.
Anfahrt mit Bus & Bahn
Zu erreichen sind die Eisenbahnwelten bequem von Dresden aus mit den S-Bahnen der Linie S1 (KBS241.1), die in Kurort Rathen wenige Meter entfernt von der Miniaturbahn halten. Auskünfte zu den Fahrzeiten der Züge und Busse erhalten Sie online beim Verkehrsverbund Oberelbe (VVO).
Anfahrt mit dem Auto
Zur Anreise mit dem Pkw empfiehlt sich die A17 bis zur Autobahnabfahrt Pirna, ab dort anschließend die Nutzung der Ortsstraßen über Struppen und Weißig.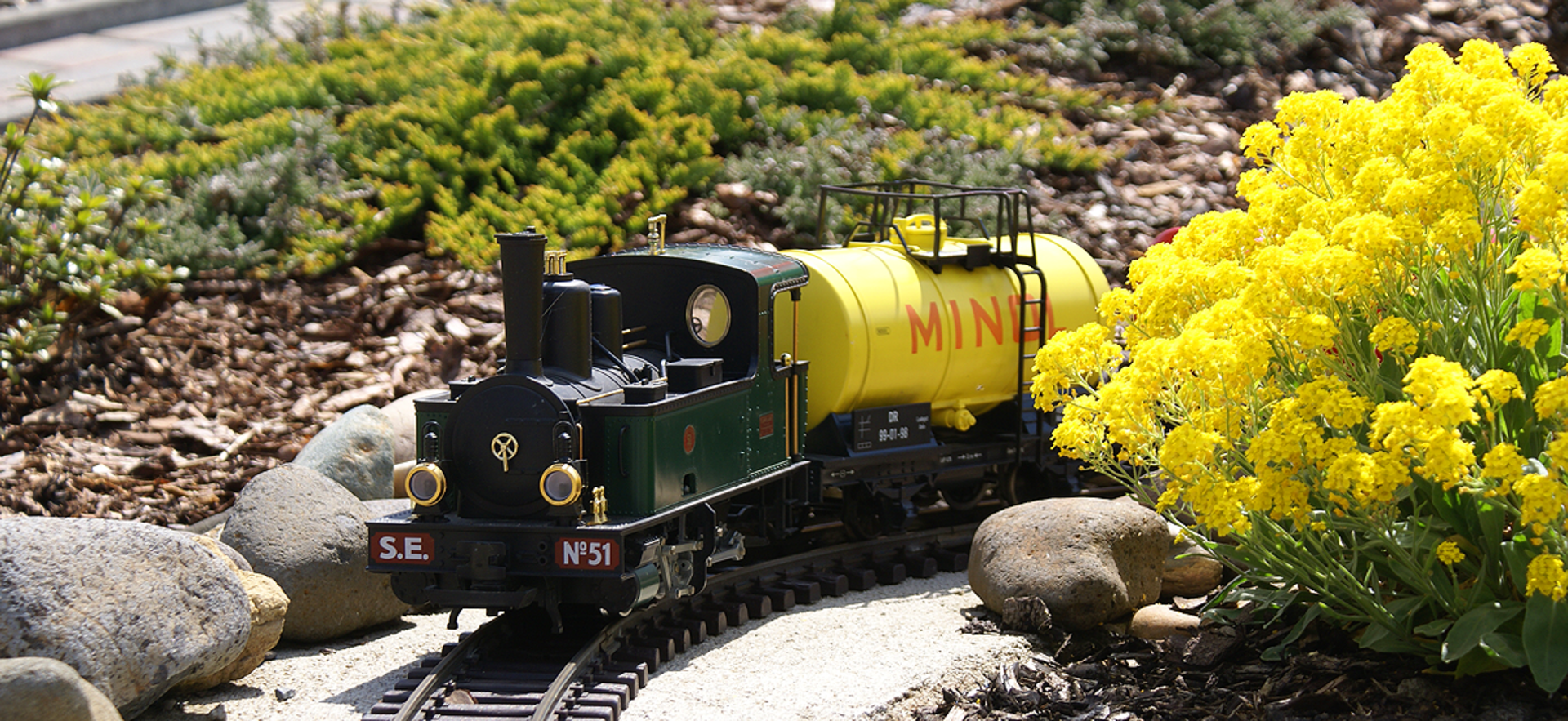 Fahrzeuge