Description
A unique event location in Radebeul near Dresden
In 2006, the city administration of Radebeul awarded the Bauherrenpreis (Clients' Prize) to the Historic Goods Shed at Radebeul Ost station. The building combines tradition with innovation harmoniously and stylishly. The Historic Goods Shed originally was used as a reloading point for various goods of the narrow-gauge railway. Thanks to its renovation, it was transformed into an exceptional event location, featuring at the same time historic and listed narrow-gauge vehicles.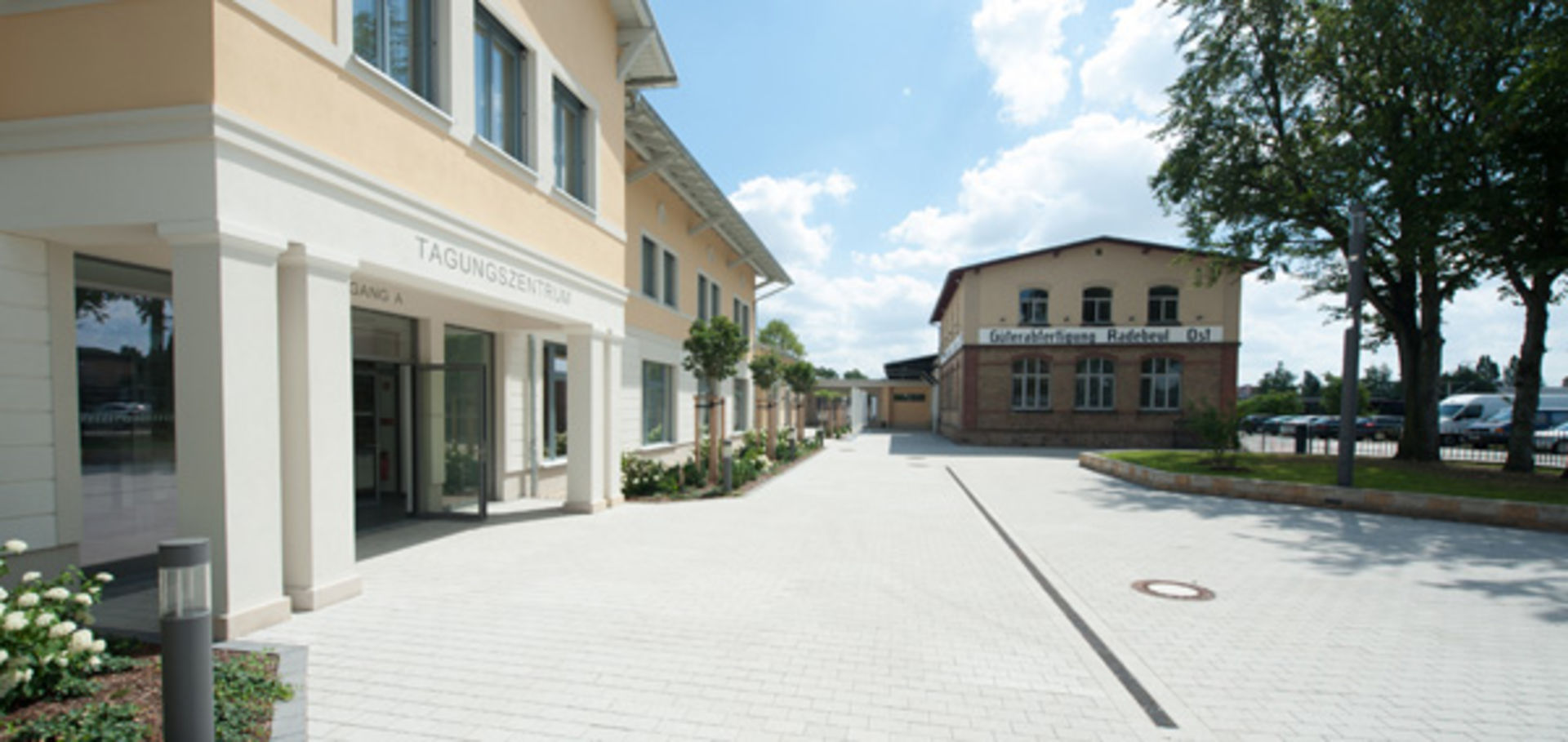 Offers for events
Plan your next event at the Historic Goods Shed!

For your conference, meeting, fair, exhibition, gala dinner, reception, anniversary, summer fair or other celebration, we can provide sufficient space and audiovisual systems, complete with the knowledge of our experienced staff. The historic and listed narrow-gauge vehicles create a unique setting with a sophisticated atmosphere. The Historic Goods Shed in Radebeul Ost is located next to the Lössnitzgrund narrow-gauge railway, which invites its passengers to enjoy an unforgettable steam train ride between Radebeul, Moritzburg and Radeburg. We would be pleased to organise a trip on one of our historic trains in and around Radebeul for your.


Continue reading
No matter where, we can make your event a great experience.
Our event team can tailor your event to your individual wishes and budget and can fully or partially organise it. We are cooperating with competent partners, from catering, event technology and culture. Thanks to our many years of experience, your event will be in good hands with us. We'd love to conceptualise, organise and implement your event no matter whether it is to take place in Dresden, Saxony, Germany or anywhere in Europe.