Description
The route between Mügeln and Wermsdorf ends in Glossen. Right next to the platform of the 750 mm (2 ft 51⁄2 in) narrow gauge railway, passengers and visitors will notice the loading bridge of a field railway with a rail gauge of 600 mm (1 ft 115⁄8 in). Climb aboard for a fun ride to the former quartzite quarry of Glossen while enjoying the romantic scenery along the way.
Visit a track system of approximately 3.5 km (2.2 miles) including a listed quartzite quarry, which the Feldbahnschauanlage Glossen railway association has maintained in working condition since 1994.
On selected days, you can experience the technology of the quarry and enjoy a guided field railway ride for the whole family.
Public rides are offered on Easter Sunday and Monday, Whit Sunday and Monday, and on the Open Monument Day (the second weekend in September). Our field railway trains can also be chartered for private events or tours for schools and clubs.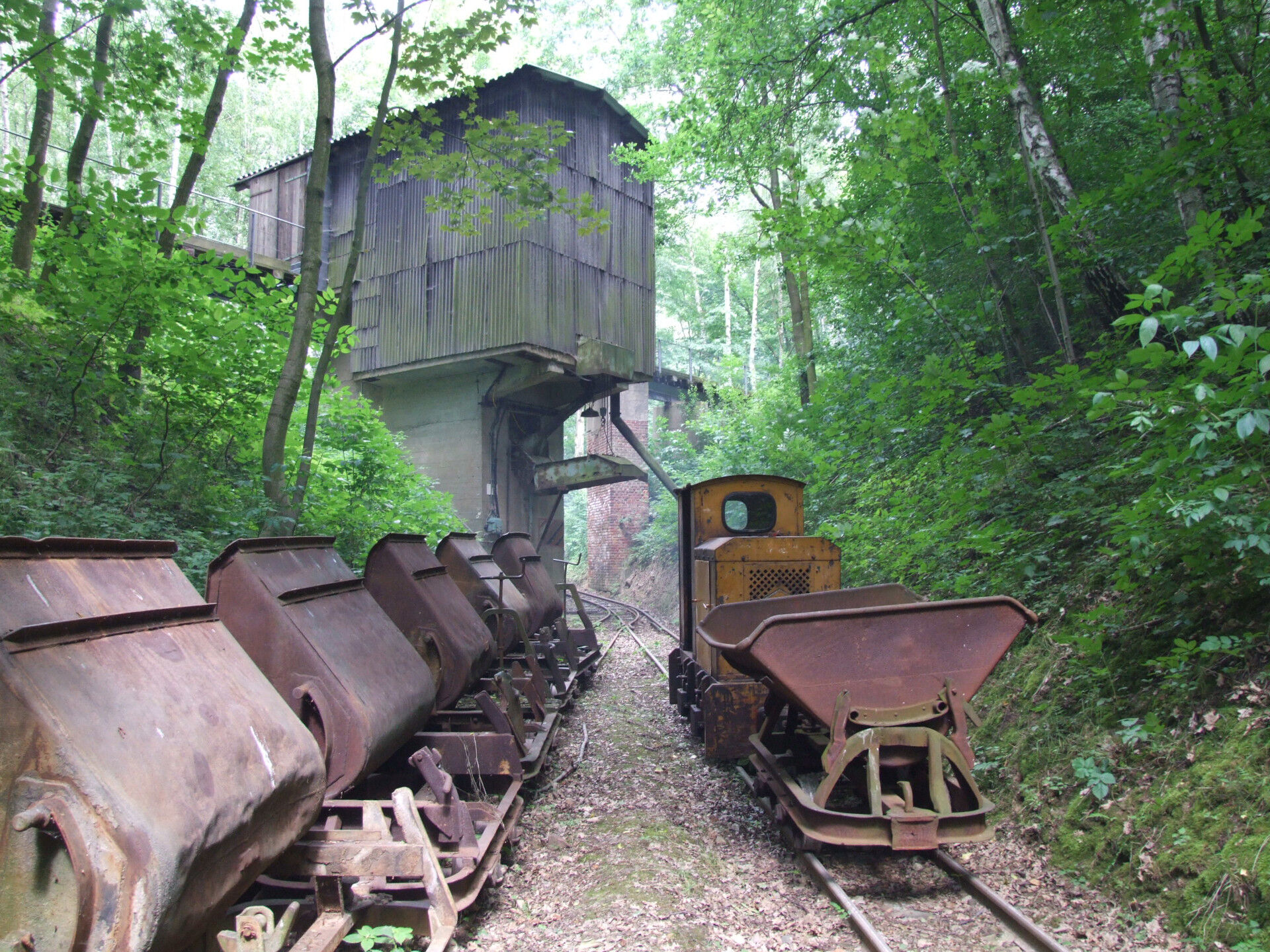 Vehicles
Our association takes care of more than 20 field railway diesel locomotives from different manufacturers as well as more than 100 field railway wagons.
Detailed information can be found on the field railway friends'
homepage
(German only).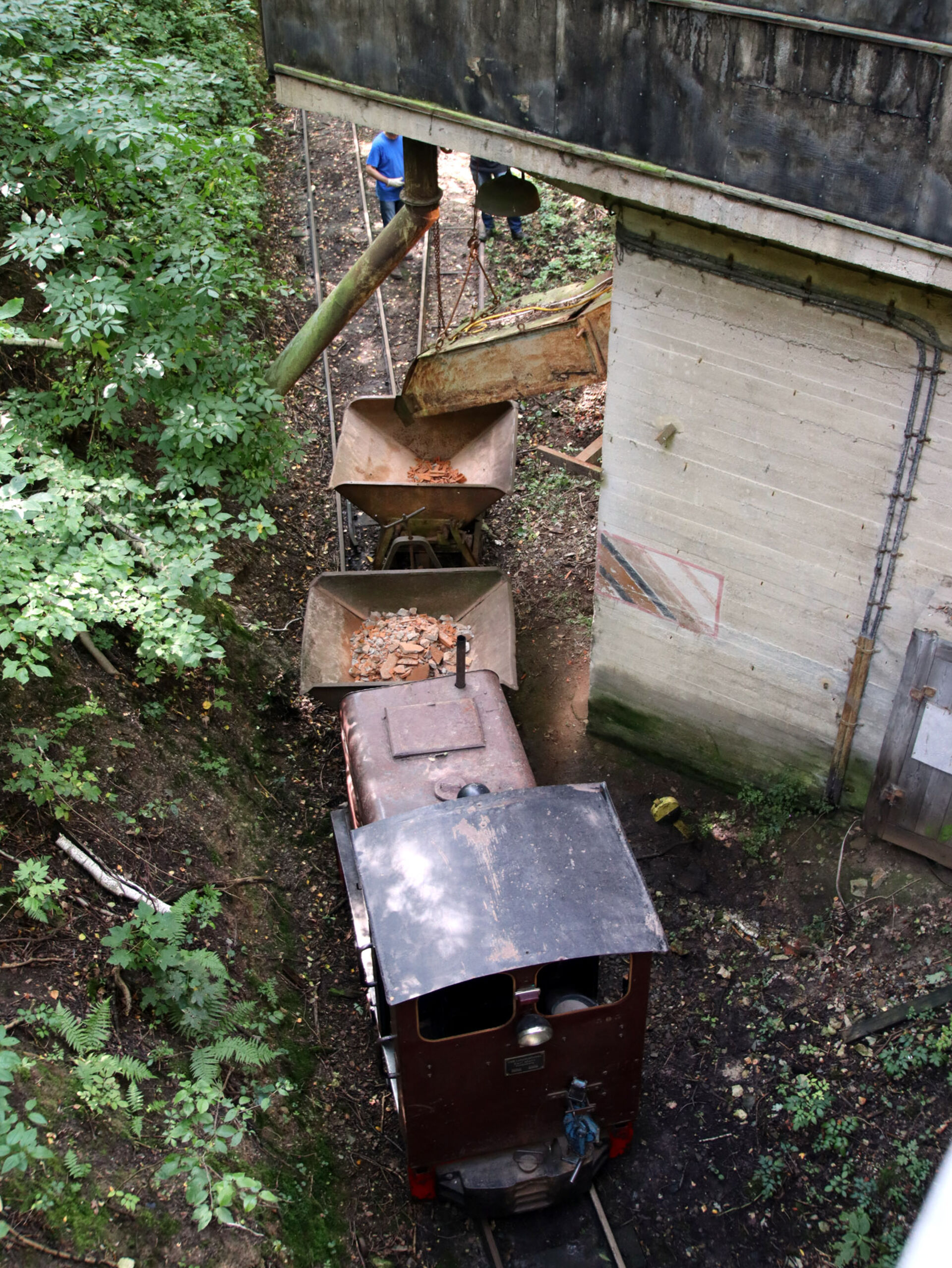 :
Die Feldbahnschauanlage Glossen e.V. ist an ausgesuchten Tagen geöffnet.
Öffnungstage 2023
09./10.04.23
10.00-18.00 Uhr
28./29.05.23
10.00-18.00 Uhr
09.09.23
10.00-18.00 Uhr
Es besteht die Möglichkeit, auch außerhalb der Öffnungstage, Züge für private Anlässe oder für Schul- und Vereinsausfahrten zu mieten.
Eintrittspreise:
regular Öffnungstage 2023
Erwachsene
4,00 €
Kinder
2,00 €
Familien
10,00 €
Tage des offenen Denkmals
Erwachsene
5,00 €
Kinder
2,00 €
Familien
12,00 €
Sonderfahrten inkl. Führung und Museumsbesuch sind nach vorheriger Absprache das ganze Jahr über möglich. Bitte spätestens vier Wochen vorher anmelden. Die Kosten zur Bereitstellung eines Sonderzuges (max. 20 Personen) inkl. ca. 1,5 h Programm betragen 90 Euro.